Youth T-Ball/Coach Pitch
Register for the T-Ball/Coach Pitch at Granger City Hall M-F 9:00 am-5:00 pm or night registration Tuesday, July 10 & 17, 2018 at the Scout Cabin (next door to City Hall) 5:30-8:00 pm. Registration ends Friday, July 27.
4-6 year old: (Co-Ed) T-Ball
6-8 year old: (Co-Ed) Coach Pitch
T- Ball/ Coach Pitch Flyer- Closes on July 27th
Youth Soccer
This is a great opportunity to get the kiddos involve in sports at an early age. Soccer Matches are every Wednesday in May from 5:30-7:00 pm on the old school softball field on the corner of Bailey and 4th Ave.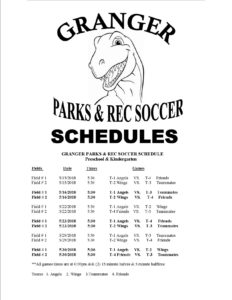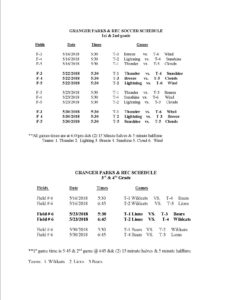 Soccer registration begins April 9, 2018 and  will be open for 1st and 4th graders.
A printable registration form is available here. Soccer Registration
Contact
Roy Cardenas
Parks & Recreation
P.O. Box 1100
Granger, WA 98932
Phone (509) 379-4357
email: parksandrec@grangerwashington.org