Granger Police Department
Community, Integrity, Service
Thanks for visiting!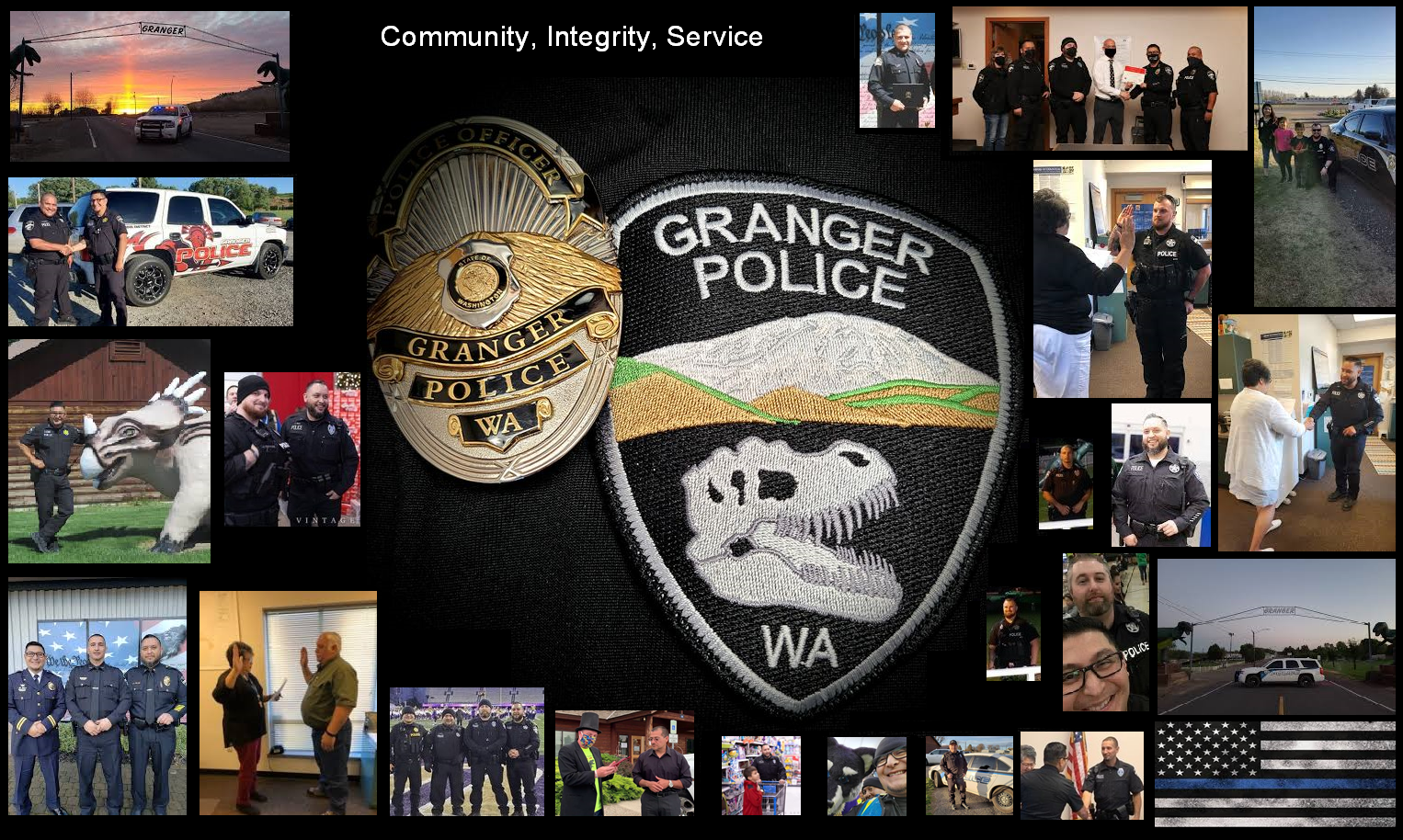 Chief's Message
The men and women of the Granger Police Department are committed to the safety and quality of life to the citizens of Granger. We value our community, integrity, and service by being transparent and loyal; ensuring we keep our promise of trust. Our diligence in reducing crime and promoting  safe neighborhoods, aligns with the City of Granger's promise of business and housing growth. 
As the Chief of Police, my policy to my community is the open door policy. As your chief, I assure you that I will always listen, be fair, and provide a service that allows you to feel safe in Granger. If you are in town, do not hesitate to stop by and say hi. We are committed to your safety.
Steve C. Araguz, Chief of Police
"Hablo Espanol"
steve.araguz@co.yakima.wa.us
LT. Juan Ceja
Jceja.pd@grangerwashington.org
Police Department Contact
Granger Police Department is located
at 102 Main St. P.O. Box 960, Granger WA 98932
Phone number:
(509) 854-2656 Office/Non-emergency  (509) 854-2306 Fax Number
(509) 854-1886 Dispatch or (509) 574-2500 YSO
911 Emergency